Our Mission
The Winona Farmers Market connects community members with vendor-grown produce, specialty foods and homemade items in the heart of downtown. The market serves as a public space to promote sustainable living and healthy food options while supporting the local farmers in our area. Healthy food options combined with live music from local talent create an upbeat and fun-loving atmosphere for all ages.  By selling products directly to the public, our farmers market is able to cultivate positive relationships between vendors and customers.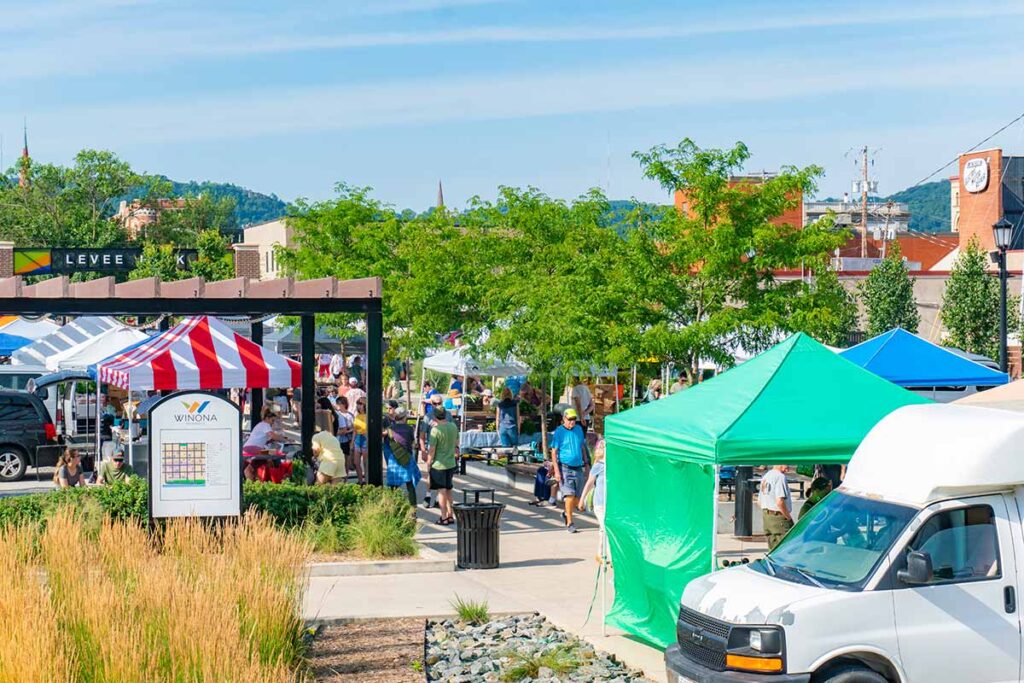 About Us
The Winona Farmers Market is located at Levee Park (2nd and Main St). Our summer season runs May-Oct, every Saturday, 7:30am – 12:00pm. All of our vendors produce what they sell within a 75 mile radius of Winona. During our winter season, we move to the East Rec Center on 210 Zumbro St. There's always plenty to choose and activities for the kids while you shop!
Questions? Please reach out.
Established in 1973, as a way for local farmers to share their bounty with the community, Winona Farmers Market was created. The Winona Farmers Market is a much-loved neighborly tradition in the Winona area. The market maintains a commitment to local agriculture, supports small growers and producers, and provides an inviting venue for shoppers outside and inside.